How to File a Tax Return in Australia through your Tax agent:My Tax Refund Today!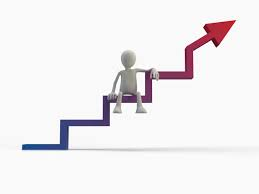 The statutory date for lodging your income tax return every year is 31st October. Failure to lodge by then can cause you late lodgement penalties by the ATO. If you are registered with a tax agent like My Tax Refund Today, the deadline can be deferred up to 6 months depending on your personal circumstances. Register with us by simply visiting our homepage.  
Filing a tax return can be confusing and time consuming. How can I declare both TFN and ABN incomes? How many jobs did I have in all the overdue financial year tax returns? What forms do I need to fill in? What occupation code should I use? How to declare my rental income or business profit or loss? How and which deductions I can or cannot claim? IT IS ALL TOO MUCH! LET'S Call a Tax Expert at 1300 698 297 or fill a form. 
STEP 1: Click on the link and Fill in your basic information
My Tax Refund Today has continuously served thousands of clients all over Australia and overseas and still promises to serve with the same dedication and support to our valued clients. We aim to maximise your tax refund and guide you through each and every step. My Tax Refund Today uses user friendly, quick and easy software. Just enter your basic details and a tax expert will give you a call within minutes to discuss all your eligible deductions and offsets you are entitled to.
For Free Tax Refund Estimate check out our homepage or call us to discuss with our tax experts. 
STEP 2: Effective ConversationWith Our Tax Expert
 A tax expert will give you a call to discuss your tax return in detail covering all your work-related deductions, offsets that you are entitled to, to maximize your tax refund.
Important /Basic Documents You NeedTo Have Before Lodging A Tax Return:
PAYG Summary/ Last payslip of each job you did in the financial year ( from1st July 2019 till 30th June 2020). Ask your tax expert if all your income sources are declared in your account in ATO portal.

Records and receipts of all incurred expenses directly related to your work

Rental Income records (if applicable)

ABN business Income records (if applicable)

Shares and dividends (if applicable)

Medicare levy exemption documents (if applicable)

Private health insurance records (if applicable)

Visa status/residency status records (if applicable)
 GOOD NEWS?
The information is generally available on your ATO portal, My Tax Refund today can download the records directly from ATO regarding, your PAYG summaries and evenyour bank interests. But you should always have records if ATO needs a proof. Failure to provide a proof can cause delays and penalties.
 STEP 3: Get Your Free Tax Refund Estimateand Give UsAuthorisationto Lodge Your Tax Return.
 Leave your tax return calculation on us and lodge your 2020 Tax return (only after you give us the authorization), with the ease of sitting at home and planning on how to spend your refund!
 Whether it is a refund or payable, the tax estimate is calculated considering all the informationprovided by you to your tax expert, the information available of the Tax Agent Portal and ATO guidelines.
 DON'T FORGET TO DISCUSS our 1-hour refund option* if you need some instant cash in your pocket.
 STEP 4: ALL DONE!
We would love to hear your experience with My Tax Refund Today. You can leave us a google review 
Fill in the get your refund now form to have an expert will call you and get your same-day refund*, or if you have any questions related to MyTax, mygov, and Online tax return, you can contact us by calling 1300 698 297 Or email us at info@mytaxrefundtoday.com.au.
This disclaimer informs readers that the views, thoughts, and opinions expressed in the text belong solely to the author, and not necessarily to the author's employer, organization, committee or other group or individual. To have your tax case assessed please contact a registered tax agent.