During the pandemic, scores of Australians began working from home. Now that the Covid restrictions have been relaxed, it is not surprising that large numbers of employees (as well as many employers) are comfortable with this trend in the work world.
At the same time, freelancing, home-based businesses, and self-employment are how a large number of Aussies earn their pay.
Whichever category you are in, you are obliged to file your income taxes. To make sure you get what the government owes you, you will want to understand how your taxes may be different as a home-based employee and changes in your deductions. Suffice to say; this is an area you will want to get right so you can avoid any penalties.
What Can I Claim if I Work from Home?
Many people (especially those who are relatively new to working from home) are unaware of the many valid claims they can make.
Home Office
If you work from home and have an area exclusively for work activities, you can claim several expenses.
Heating, Cooling, and Lights can be claimed for the amount of time you are using these utilities for work
Work-Related Phone Expenses
Depreciation of Office Furnishings as the "effective life" of the furnishings decreases, you may be able to write it off for several years
Depreciation of Home Office Equipment
Many pieces of technology are needed for most home offices, claiming the depreciation can pay off substantially over time. Keeping your receipts to verify your numbers is a good idea.
Computers
Tablets
Laptops
Mobile Phones
Incidental office equipment such as a computer mouse or headset
Printers
Printer ink and paper that is used exclusively for work
Repairs of furnishings and equipment
Rules for Deductions
The expense must be directly related to work
You must have paid for the expense yourself (keeping receipts can come in handy to back up your expenditures
You must not receive reimbursement for the expense you are deducting
You cannot claim depreciation on your home
What are the Limits on Claims?
There are methods to help you calculate the amount of your work from home expenses. Australians have used the Flat Rate Method for some time. The ATO has recently implemented the Short Cut Method for determining how much you can claim. As long as you can prove your expenses and have calculated them according to the ATO rules, you are free to claim the amount the government owes you.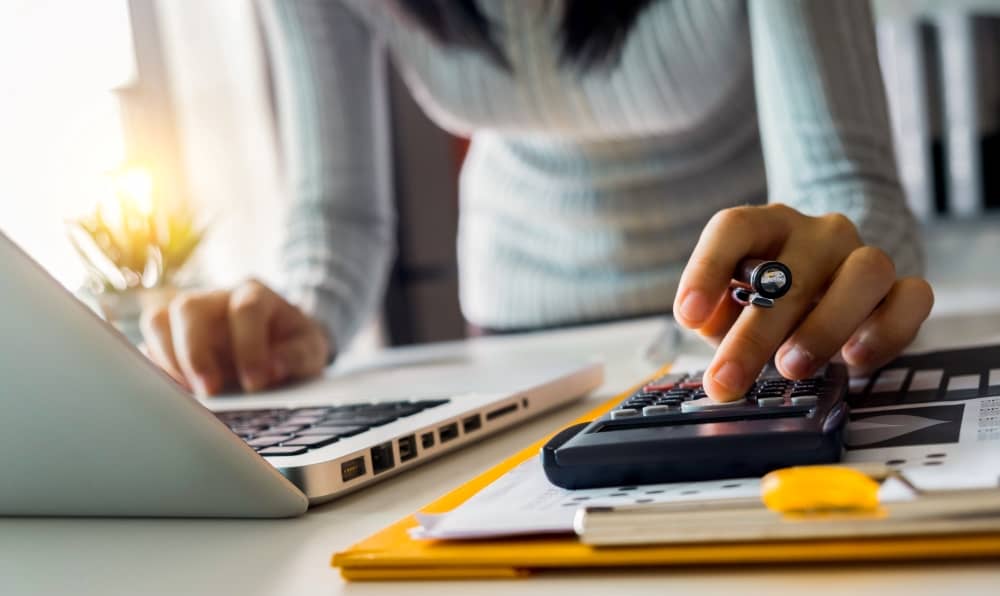 What is the Shortcut Method for Income Tax Claims, and is it Better Than the Fixed Rate Method?
Before you start working on your taxes, you need to understand the Australian Tax Office (ATO) rules in place for those who work from their homes.
The Fixed Rate Method – If you are using the standard "Fixed Rate" method, you can claim 52 cents for every hour you worked from your home. In addition to the hourly claim, you can still claim other expenses associated with doing business from your homes, such as a portion of your phone or internet bill.
The Shortcut Method – Because of the increase of Australians working from home during the pandemic, the ATO put a new method of claiming expenses in place. The new Short Cut Method aimed to simplify doing your taxes.
If you use the new method, you can claim 80 cents per hour worked from your home. While this sounds like a great idea that makes doing income taxes easier, there are caveats you must know.
If you are claiming the 80 cents per hour worked, you cannot claim other items you use when working from home. Things you claimed under the Fixed Rate Method, such as the internet, phone, supplies, and other expenses, can no longer be made as separate deductions.
The Short Cut Method has limitations regarding use. You can use the Short Cut Method according to the following schedule:
2019/20 income year – from March 01, 2020, to June 30 2020
2020/21 income year – July 01, 2020, to June 30 2021
2021/22 income year – July 01, 2021, to June 30 2022
If you are working with other tax years, the Short Cut Method will not apply.
The ATO says it intends to streamline the tax process for the thousands of workers who have not experienced working from home in the past. However, critics of the plan say it is made to look easy so that Australians would try the Short Cut Method, but many who use it miss out on refunds because they cannot itemize their expenses working from home. It literally can pay for you to look over both methods to find the one that is best for you.
Examples of the Fixed Rate and Short Cut Methods in Use
1. Myles
Myles works from home and can claim 40 hours of work per week times 52 cents times 16 weeks from March through June. 40 x 0.52 x 16= $332.80
Myles splits his $80 a month internet bill with his roommate. So, he pays $40 each month. He can claim 55 per cent of the internet charges over March through June is $88.
Myles uses a computer and phone belonging to his employer, so he cannot claim those expenses because he does not pay for them.
From March through June, Myles's claim using the Fixed Rate method is $420.80.
Myles uses the same amounts with the Short Cut Tax Method. 40 hours a week x 80 cents x 16 weeks= $512 Even though Myles cannot claim his internet expense (because it is included in the 80 cents per hour rate, Myles still gets $91.20 more using the Short Cut Method.
2. Nick
Nick works from home and claims 38 hours per week x 52 cents x 16 weeks (March – June) = $316.16. He also can claim 55% of his $99 monthly phone bill x 4 months = $217.80. Nick can claim 50% of his $80 monthly internet bill x 4 months = $160. Nick claims working from home from March through June is = $693.96.
Nick claims 38 hours per week x 80 cents x 16 weeks= $486.40. Because Nick cannot claim his phone or internet using the Short Cut Method, his claim is $207.56 less using this method than the Fixed Rate Method.
Speak with your tax professional to determine which method is most beneficial to you. No matter which way you choose, be sure to follow the standard rules for what you can claim.
If you are working from home, whether self-employed or as an employee of an independent company, it is understandable that you may be unsure of how to apply the tax laws to your yearly income tax.
The tax professionals at My Tax Refund Today are experienced in all facets of income tax preparation and are highly qualified to provide guidance and answer questions. Feel free to reach out to us if you need assistance from a professional in the tax industry.