What happens if I don't lodge my tax return?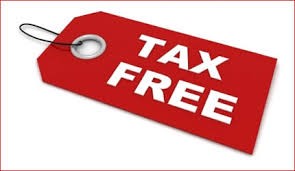 Filing your tax return is definitely exhausting  but just like eating, sleeping and drinking, it is very important to take this bull by its horns. It's just one of those things which are better, if completed on time. As the tax season is just around the corner, we decided to share some information and answer the question of what happens if you do not lodge your tax on time.
Free Loan to the Government
Generally, if you lodge for your tax return, it takes around 2 weeks to get your refund back. The Government will get to keep your money unless you file for your refund and they don't even have to pay interest to you.
 Getting a Home Loan will be a problem
If you are looking to apply for a home loan, then one of the most important element is to prove that you earn what you say you earn. For that, your tax return and Notice of Assessment are of utmost importance.
  You could be fined
Nobody like fines so why face the risk of one and that too of a hefty amount! The ATO fine starts at a minimum of $180 and can go up to $900 if you are more than 113 days late. An interest could also be charged on the amount that you owe to the ATO. Therefore, it is a good idea to lodge on time as a late payment is better than a late lodgment.
The ATO can do the following things if you are late:
They can send you a reminder letter.

They may fine you.

They might issue you a demand for lodgments.

They may issue a default assessment warnings which means that the ATO tells you what they think you owe them and you can prove them wrong.

They can send you a bill which is called a statement of account.

They may issue you a reminder to pay.

They may refer you to a debt collector which is not good for your credit.

They may ultimately take a legal action to enforce the debt.
It is difficult to collect information from a few years back and a few forms need to be filled out but you can do it online and if you want to make it easier, then you can seek help from a tax agent. The ATO usually takes your circumstances into consideration if you are facing a financial problem and in most circumstances, they may waive off your fine and agree to a payment plan.
Fill in the form HERE to have an expert will call you and get your same-day refund*, or if you have an questions relate to MyTax 2018 and mygov, Online tax return 2018, you can contact us by calling 1300 698 297 Or email us at info@mytaxrefundtoday.com.au.