Tax Returns Tips for first timers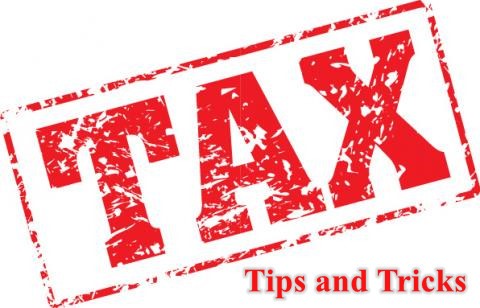 Preparing your tax return can be very stressful, especially if a person is doing it for the very first time. It is not a difficult process but there are couple of guidelines and rules which we should follow to streamline things.
Mentioned below are some tax return tips for first timers:
a) Before you lodge your tax, always make sure you have a tax file number.
b) Check the different options available to lodge the tax such as you can lodge your tax with the help of registered tax agent or there is online service available in ATO, so you can do it by yourself.
To access our online services including myTax, you will need to create a myGov account and link it to the ATO.
To link your account, call the ATO on 13 28 61 and press 5 at the prompt to get your unique linking code to verify your account. In myGov, go to the services page and link to the ATO. Select 'I have a linking code' and enter your linking code when prompted.
c) Always keep your receipts of purchases as a proof so that you can easily claim for your work-related expenses. These expenses can be varying according to your job. For example, if you are working as a cleaner, your expenses can include work shoes, laundry expenses, gloves and more.
d) It is possible that you may be a part of the sharing economy without knowing it. So, always declare all the income you are earning. For example, if you have a permanent job but sometimes you are doing some casual jobs on the side too, like a delivery driver or earning through renting a room, it counts as assessable income and you will need to declare it on your tax return. To check if you are part of the sharing economy visit gov.au/sharingeconomy.
e) If you find any error, try to fix it quickly. In most cases, individuals are more worried about it especially when they are doing their own tax returns. You can amend your tax return by accessing ATO online services via your myGov account. If you are lodging your return through an agent, simply just contact them.
f) Whether you are lodging your own tax return, or you want to use a tax agent, do it before 31st It is of utmost importance to check whether an agent is a registered agent or not, before hiring his services. A list of registered tax agents is available on the Tax Practitioners Boardwebsite:tpb.gov.au/TPB/Finding_and_using_a_practitioner/Search_the_register/External Link
g) You can always check the status of your return by using our online services via your myGov account. The processing time is usually within 2 weeks if you lodge your returns through myTaxor a registered tax agent.
Fill in the form HERE to have an expert will call you and get your same-day refund*, or if you have an questions relate to MyTax 2018 and mygov, Online tax return 2018, you can contact us by calling 1300 698 297 Or email us at info@mytaxrefundtoday.com.au.