Tax Explainer 2021: How to get your refund in two weeks or less.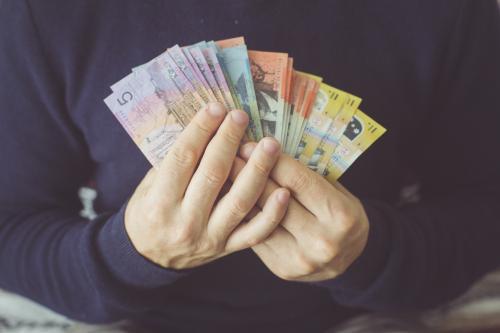 Lodging your 2021 Tax Return can be quick and hassle free. Once lodged, the last thing we do is to wait for the tax refunds to be in our bank accounts. One of the most frequently asked questions has always been about the processing time ATO takes to process the refund. Generally, the processing is fast and between 10-14 days after the date of lodgement. If you lodge through tax agents like My Tax Refund Today, your refund can be processed even faster as your file will be prepared by a tax expert. We cannot stress enough how important it is for you to declare true and accurate information regarding your tax return. Any misleading or missed information can lead to tax refund delays and disappointments.
NOTE: Your refund can be affected due to various stimulus and support provided by Australian government in the 2020 financial year due to Covid-19. Call our tax agent on 1300 698 297 and discuss your case if you were getting job seeker or job keeper payments.
Electronic lodgement of tax returns is processed quicker within 2 weeks' time, whereas manual or paper lodgement can take up to 10 weeks or more. At My Tax Refund Today, your satisfaction is our utmost priority. We strive to get you the refund as quickly as possible, but ATO sometimes takes longer due to various reasons. Some of the reasons include if you did not declare your all income sources, if you claimed higher and unreasonable deductions, if your tax return is being audited by the ATO due to previous debt, Child Support Debt, etc. If there is a delay, it is always advisable to wait for at least 28 days, as ATO addresses enquiries if the delays have passed the 14 business days' time period after the lodgement date. Our experienced team helps you from such delays by giving you professional advice and lodging your tax returns in compliance to Australian Taxation Laws.  We at My Tax Refund Today are always happy to follow up with the ATO to know about your refund. Simply call our customer service at 1300 698 297 or send us an email.
If you need instant money in your bank account, our experts might help you get a part of your refund the same day you lodge your 2021 tax return with us. Register with My Tax Refund Today to get a FREE tax refund estimate and get a part of your refund within ONE HOUR*. Clickhereand fill in your basic details. Get a free tax refund estimate within minutes by talking to a tax expert who will guide you through all your work-related deductions and offsets that you are eligible for in the 2021 financial year, depending upon your job occupation and circumstances. Lodge with us and you can get up to $500* instantly the same day with an hour* and rest in your bank account within 2 weeks' time (depending on ATO).
My Tax Refund Today is one of the most successful accounting businesses which has harnessed the power of technology with the strength of customer service to enable clients all over Australia to lodge their tax returns online. With a 4.7 Star Google rating and having served more than 20,000 clients over 5 years, My Tax Refund Today is one of the biggest Tax Agents in NSW.
Fill in the get your refund now form to have an expert will call you and get your same-day refund*, or if you have any questions related to MyTax, mygov, and Online tax return, you can contact us by calling 1300 698 297 Or email us at info@mytaxrefundtoday.com.au.
*Conditions Apply
This disclaimer informs readers that the views, thoughts, and opinions expressed in the text belong solely to the author, and not necessarily to the author's employer, organization, committee or other group or individual. To have your tax case assessed please contact a registered tax agent.