SMALL BUSINESSES CGT CONCESSIONS AND CONDITIONS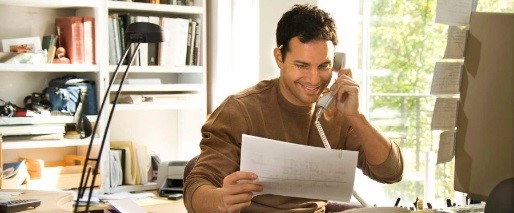 What is Capital Gains Tax? (CGT)
When you sell a capital asset, such as a property or a vehicle, you either make a capital gain or a capital loss. Capital gains and losses can be explained as the difference between the cost you paid to acquire the asset and the amount you have received when you dispose it off. All capital gains and losses are to be reported in your income tax and one must pay tax on the capital gains, which are a part of your income tax.
 Capital gains are added to the assessable income which may result in an increase in the amount of tax you need to pay. There is no tax withheld for capital gains, therefore one can figure out the tax they are required to pay and arrange required funds beforehand. However, if a capital loss is made, one cannot claim a loss against other income, but it can be used to reduce a capital gain which may result in paying less tax on the gain.
 Assets that are subject to CGT
Tax on capital gains started on 20th of September 1985 and all assets acquired since then are subject to CGT unless specified otherwise. Most of the assets used personally are exempted from CGT. This includes your house, the cars you own and your furniture. Apart from that, depreciating assets used purely for taxable purposes are also excluded from CGT i.e. equipment used for business.
When to report a Capital Gain or Loss?
Capital gain or loss must be reported at the time when you enter into a contract for disposal, and not when it is settled. To understand this point, let's consider an example. A small business named 'XYZ Limited' signs a contract to sell a small investment property in June 2014. However, the contract was settled in the next financial year, September 2014. In this case, XYZ Limited had to report the capital gain or loss in 2013-14 tax return as it was signed in June 2014.
 Some examples of a CGT Event
Some common examples of a CGT event are:
Selling an asset to someone else;

Destruction of an asset;

Surrendering the shares, you currently own or

Moving to a different country
 Several concessions are available on the tax and the government has specifically set up some for small businesses and these businesses can apply as many of the concessions, provided their tax is reduced to nil.
Small Business CGT Concessions
Concessions that are available for small businesses are quite generous, however, they can be complex at the same time. The small business CGT cap is an indexed amount available to all eligible businesses that dispose off a qualifying business asset and can include any of the following:
the capital proceeds from the disposal of business assets that qualify for the 15-year CGT exemption
up to $500,000 of capital gains that are disregarded under the CGT retirement exemption
capital proceeds from the disposal of business assets that would have qualified for the 15-year CGT exemption if not for the fact that:
– the disposal of the asset resulted in no capital gain;
– the asset was a pre-CGT asset or
– the asset was disposed of before the required 15-year holding period due to the permanent incapacity of the person making the contribution.
Basic conditions for Small Businesses to Qualify for These Concessions
The subdivision 152-A of the Income Tax Assessment Act 1997 contains the basic conditions to qualify for these concessions. Your business is entitled for these conditions:
If you are a small business entity or
If you don't do business but have passively held assets or
If you are a partner in a small business entity or
If you satisfy the maximum net value asset test
Active asset test also needs to be satisfied for the asset you want concessions for.
Fill in the form HERE to have an expert will call you and get your same-day refund*, or if you have an questions relate to MyTax 2018 and mygov, Online tax return 2018, you can contact us by calling 1300 698 297 Or email us at info@mytaxrefundtoday.com.au.