PROS AND CONS OF GETTING INSTANT SAME DAY TAX REFUND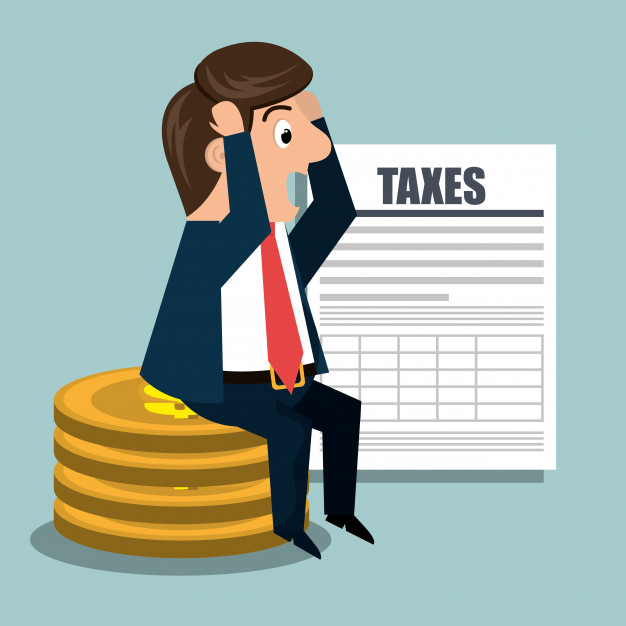 It's the end of another financial year. We realize the stress you, as a taxpayer, are going through. Here onwards, let us make things easier for you.
At times, we tend to file our tax returns on our own, thinking that, by doing so, we shall not only save time, but also safeguard our tax details, considering them to be something personal. However, what happens is this; either we end up paying more taxes, claim fewer tax deductions than actual eligibility or make certain mistakes which land us in an ATO trouble.
That's where My Tax Refund Today comes into the picture. My Tax Refund Today is a registered tax agent under the ATO. We provide a 100% professional service and are available all across Australia. We are available to help you with all your tax-related queries and issues, and you can alternatively book an appointment with us, either on call or at our registered office, as per your convenience. We have teamed up with expert tax accountants and consultants, to help you with any and every tax-related query. We will not only help you file your tax return but also plan your taxes in a way that you get maximum benefits out of it.
We also specialize in an option called "Instant Same Day Tax Refund". This option allows you to avail your tax refund on the day of filing your return with the ATO, without having to wait for the ATO to send you the tax refund amount. We provide an instant same day tax refund within 1 hour* of filing the return, instead of waiting for 8-10 working days for the ATO. Also, note that we provide instant same day tax refunds up to AU$1000, and if your tax refund exceeds beyond that, we would limit to giving you an instant same day tax refund of AU$1000.
Our instant same day tax refund option has got several pros and cons because apart from beneficial, it is also a risky option at the same time. Therefore, we suggest you to carefully read the terms and conditions of the instant same day tax refund option.
PROS:
No need to wait for a tax refund by ATO
The best reason to opt for instant same day tax refund is that you need not wait for the ATO to give you the tax refund after 8-10 working days. You shall get the tax refund into your bank account (or with any other medium decided between you and the tax agent) in just 1 hour*
Solves your purpose of urgent funds
If you need urgent funds for any personal or professional reason, the option of instant same day tax refund will come to your rescue. This option can also be taken, if you want to utilize the amount for any short-term investments.
Pay $0 upfront fees
Here's good news; you need not pay any of our fees upfront. Rather, we shall deduct the applicable fees from the tax refund that we receive from the ATO on your behalf.
Secured procedure
Our team ensures safe and secure procedures for instant same day tax refund and all other services that we provide. We are a registered tax agent and we ensure that we function under the ambit of the ATO.
CONS:
Risky option
Instant Same Day Tax Refund comes with its own set of risks because this option is more or less like a short-term loan by the tax agent. Therefore, we advise you to not choose this option, especially when you have ongoing liabilities.
Not provided by ATO
Instant Same Day Tax Refund is an option which is not provided by ATO. Which means that if you choose this option, without adequate knowledge about it, and if there are any tax-related issues created by ATO, you won't be able to enquire or redress them.
Eligibility is at tax agent's discretion
The final decision of allowing you an option of instant same day tax refund lies with the tax agent. Therefore, it's not certain that your present tax situation will definitely make you choose this option.
Instant Same Day Tax Refund may have pros and cons. Therefore,we strictly advise you to read our terms and conditions before making any decision.
Fill in the form HERE to have an expert will call you and get your same-day refund*, or if you have an questions relate to MyTax 2019 and mygov, Online tax return 2019, you can contact us by calling 1300 698 297 Or email us at info@mytaxrefundtoday.com.au.
*Conditions Apply
This disclaimer informs readers that the views, thoughts, and opinions expressed in the text belong solely to the author, and not necessarily to the author's employer, organization, committee or other group or individual. To have your tax case assessed please contact a registered tax agent.