MyGov Online, Mytax, Etax – Claim My Tax Return Online in 2017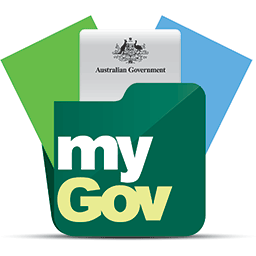 MyGov online, mytax, etax and options to claim my tax return online in 2017:
From 2016, ATO has stopped supported Etax software, and provide Mytax tools to help with claiming tax return.
You can access mytax from myGov website, and lodge your tax return by yourself. Mytax has been introduced and people could claim their tax return online in a quick and secured way. Here are a few advantages of mytax:
– Most information from your employer, bank and government agencies will be pre-filled by late August, so you can quickly lodge your tax return after this time.
– You can do it online by yourself.
– It is available for every individual who wants to lodge their own tax return.
However, beside these advantages, there are several disadvantages, you need to consider:
In some cases, if not all of your incomes are reported from your employer, bank or government agencies, then your tax return may be incorrect. Consequently, it can negatively affect you by either reducing the amount of tax you can claim or resulting in a penalty if you are over claiming.
You do not have a professional by your side to make sure which incomes or expenses you can or need to include in your tax return.
Mytax is a free ATO tools, but did you know that you tax agent fees are tax deductible? In other words, tax agent fees are considered expenses, and you can claim them back.
It is usually hard to spot your own mistake, and there is no expert to double check your tax return.
According ATO statistic, up to 80% of self-lodged tax return contains some mistake.

ATO statistic also shows that up to 74% of Australian citizens claim their taxes through a tax agent like us, MY TAX REFUND TODAY.
Fill in the form HERE to have an expert call you within 20 minutes and get your same-day refund, or if you have an questions relate to Etax 2017 , MyTax 2017 and mygov,  Online tax return 2017, you can contact us by calling 1300 698 297 emailing info@mytaxrefundtoday.com.au.