Maintain Records to Maximize Tax Return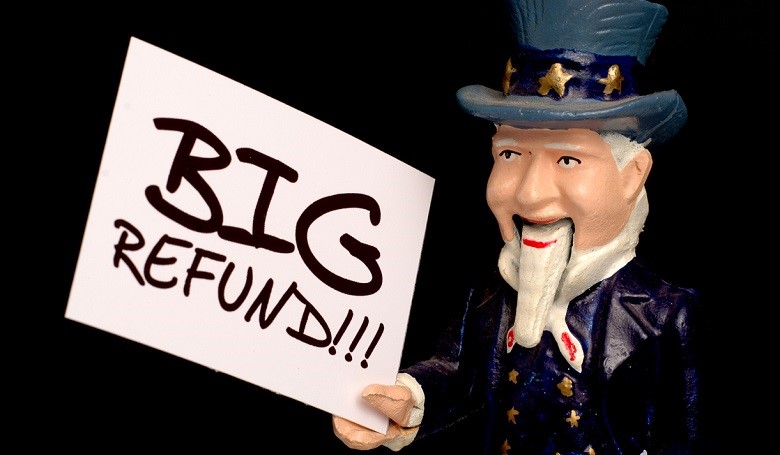 Every year, Australians are responsible for lodging a tax return, which details their income for the year and the amount of taxes owed to the Australian government, if any. The tax year in Australia begins on the 1st of July and ends on the 30th of June of the following year. To be prepared, and meet the October 31st deadline for lodging your return, make sure that you have all your tax records in place.
Why is it important to keep tax records?
Tax records provide written documentation of any claim you are making on your Australian tax form.
Without these records, it is impossible to tell if you have claimed all your entitlements and for the right amount. Plus, if the Australian Taxation Office (ATO) ever questions an item on your prepared tax forms, you will be able to provide them with the proof.
How long do I need to keep my records?
Different circumstances will dictate how long you should keep your Australian tax records after your return has been lodged. In most instances, you are going to want to hold on to your tax records for five years following the date that the relevant return was lodged. Other instances where you will want to keep them for five years include:
If you have claimed a deduction for 

a decline in the value of property

 five years after the date of your last claim for a decline in value. This was formerly known as depreciation of value.

If you have acquired or disposed of an asset five years after you are certain that there will be no capital gains tax (CGT) event. Otherwise you must hold onto those records to work out the capital gain or loss.

If you are currently having a dispute with the ATO. In this case, you will want to keep your tax records for the year in question for five years following the resolution of the dispute.
Since the 2004-2005 tax year, a determination was made that some records held by Australian taxpayers with simple tax affairs will only need to keep those for two years. This includes:
A family agreement

Copies of payment summaries

Taxpayer declarations for returns and documents that were lodged by a tax agent on the taxpayer's behalf that authorize that agent to lodge and declare that the supplied information is correct
Simple tax affairs are classified as returns lodged by an individual taxpayer whose income consists only of a salary or wage, interest paid by a bank or government institution, or dividends from an Australian company that is listed on the Australian Stock Exchange.
In addition, the individual taxpayer is only claiming deductions for the cost of managing tax affairs, bank fees and other charges, and deductible gifts of money and donations of money.
You do not qualify as a taxpayer with simple tax affairs if you are:
A foreign resident for the year of income

Entitled to a foreign tax credit

Required to adjust your taxable income because of payments made to or from your associates

The recipient of a capital gain or loss that will be a part of your tax return

The recipient of foreign employment income, or income from service on an approved overseas project that is exempt from tax in Australia
What type of records do I need to keep?
A good rule of thumb to follow if you are not sure if a record related to your tax return should be kept is when in doubt, keep it. There are five main categories of tax records that you should have on file to reference when it is time to fill out your Australian tax forms:
All payments you have received

, including wages, interest, dividends, rental income, etc.

Expenses that you incurred that are related to the income you received. For example, if you must purchase a special uniform for work or made a repair on your rental property.

Paperwork related to the acquisition or sale of an asset. This is most often in relation to a home sale or purchase, but also includes other major assets such as shares.

Donations, contributions or gifts to charitable organizations.

All medical expenses for you and any family member listed on your Australian tax forms.
What happens if I've lost or destroyed the records?
If important tax documents have been lost or destroyed, you may still be able to use the information contained in them if:
You have a copy of the document in its entirety

You took reasonable precaution to prevent the loss or destruction and it is not possible to obtain a substitute.
It is always a good idea to keep your records in a fire safe box that is locked always. Having copies in a separate location will always be helpful if you do lose important tax documents.
What about electronic records?
The Australian Tax Office will allow the records that have been stored electronically, when printed they are in a clear reproduction of the original. If you do store your tax records electronically, it is recommended that you back up the files or store them online as a safety measure in case the hard drive becomes corrupted.
Not having the right tax records when time comes to lodge your return might cost you money. Save the records you think are relevant in a safe place throughout the year, to make sure that you are receiving a correct assessment and possible refund.

A FREE KICK
If your total claims are under $300, you do not need to keep written evidence for certain work-related expenses. However, the ATO says it "may ask" you to explain why the claim is reasonable. Experts say many taxpayers send in their returns with zero deductions despite this small lodgment loophole.
Fill in the form HERE to have an expert call you within 20 minutes and get your same-day refund, or if you have an questions relate to Etax 2017 , MyTax 2017 and Online tax return 2017, you can contact us by calling 1300 698 297 emailing info@mytaxrefundtoday.com.au.
SOURCE- ATO