HOW CAN I GET THE MOST TAX REFUND IN 2019?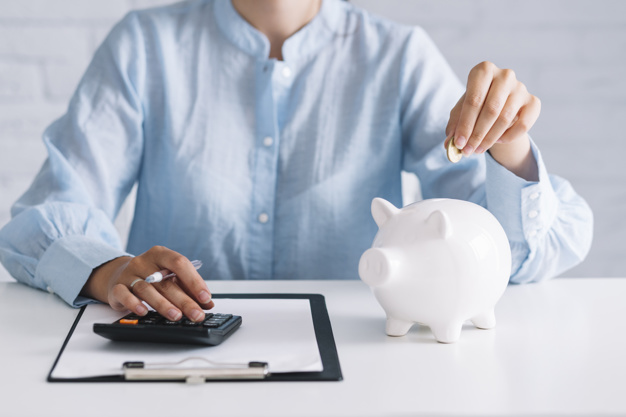 Have you been not taking the benefit of eligible tax refunds?
Many Australian tax payers miss out on the tax refund, because they either aren't aware about the deductions they are eligible for, or forget to account them for the claim.
Claiming tax refunds in Australia may not be a cakewalk, because of the stringent tax laws and rules. However, the ones which are available for the taxpayers to claim, should not be missed either. Even if the deduction amount for an individual transaction is just few Australian dollars.
2019 shouldn't be the year of repeated mistakes as 2018 (if you have made any) and therefore, for your next financial year, we are listing down few ways to claim more tax refunds and save more on your tax payable amount:
START PLANNING YOUR RETIREMENT SAVINGS IN 2019
THIS IS IMPORTANT! If you haven't considered this yet, start doing so in 2019. Investing your money for future purpose garners many forms of tax write-offs and retirement planning is one step to a considerate tax refund. Contributions to retirement plans are not even a part of taxable income and so you save a major portion of your taxable income.
CONSULT A REGISTERED TAX AGENT
This is a must at every step! If you are stuck up somewhere, or want to make the most of your income tax return, make sure you keep consulting tax agents from time to time in 2019. Tax agents will not only help you with an appropriate tax plan, but will also make you aware of the new and proposed rules and policies brought to notice by the ATO.
At times, there might be some issues that you may come across while filing your income tax return 2019. And if you miss out on something really important, you'll end up in ATO's radar. A tax agent will not only guide you step-by-step while filing your income tax return, but will also make sure that you get the most of your income tax returns with a reduced taxable income through appropriate tax planning.
CLAIM FOR ALL WORK-RELATED EXPENSES
Even if they are petty in amount. Claiming each and every work-related expense, eligible for tax deduction will make a bigger difference and increase your tax refund amount. All you have to do is keep copies of all work-related expense invoices, documents, etc. to claim your tax refund and you are all sorted.
Here's a secret tip for 2019; you can claim money for personal expenses like internet expenses, car expenses, mobile phone expenses, etc. if a portion of it (after calculation) is used for work-related purpose. For example, in your personal internet expenses, if 40% is work-related, you can claim tax refund for that.
KNOW THE AVAILABLE TAX DEDUCTIONS AND YOUR ELIGIBILITY TO CLAIM THEM
Tax deductions are something which will reduce your taxable income to a significant level, if you are aware about them. This is crucial. If you aren't aware about you eligible tax deductions while filing you income tax returns in 2019, you're on your way to lose out on a major chunk of eligible tax refunds. To know the list of tax deductions made available by ATO, you can check the ATO website. Remember that exemptions differ from deductions, however if planned well, you can claim small amounts as deductions for individual transactions.
KEEP THE INVOICES FOR PAID EXPENSES READY WITH YOU
This is super important. Without proper invoices, you can never claim any expenses. If you have incurred any expenses, of any nature, of any amount, ensure that you have the invoices for such expenses, to be able to claim them while filing your income tax return 2019.
CLAIM DEDUCTIONS FOR FEES PAID TO AGENTS
Here's a great reason for a win-win situation for a taxpayer and the agent dealing with his taxation matters; YOU CAN CLAIM DEDUCTION ON THE FEES YOU HAVE PAID TO THE TAXATION AGENTS TO LOOK AFTER YOUR TAXATION MATTERS. So the next time you are consulting a tax agent, or dealing with him to file your income tax returns, make sure you keep a copy of your taxation fees invoice for a claim.
CONTRIBUTE TO SUPERANNUATION FUND TILL THE THRESHOLD LIMIT
If you have made some contribution to a superannuation fund, make sure you contribute some extra, until you reach a threshold limit. However, here's a warning; make sure you don't exceed the threshold limit, or else you'll end up paying extra taxes on the extra contribution amounts.
So what are you waiting for? Get your taxation knowledge right and start saving on your taxable income by claiming tax refunds in 2019.
Fill in the form HERE to have an expert will call you and get your same-day refund*, or if you have an questions relate to MyTax 2019 and mygov, Online tax return 2019, you can contact us by calling 1300 698 297 Or email us at info@mytaxrefundtoday.com.au.
*Conditions Apply
Disclaimer-This disclaimer informs readers that the views, thoughts, and opinions expressed in the text belong solely to the author, and not necessarily to the author's employer, organization, committee or other group or individual. To have your tax case assessed please contact a registered tax agent.