Home Office Expenses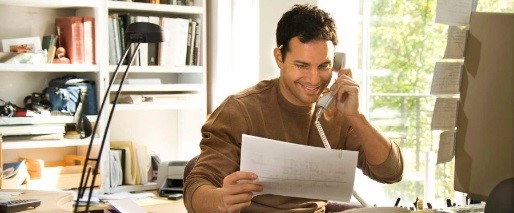 If you are carrying out employment activities from home, you are eligible to claim a tax deduction. Whether you are self-employed, a business owner or an employee, home office expenses can be claimed with the following guidelines and tax rules:
The types of expenses that can be claimed are-
Telephone (including mobiles) and internet expenses: Work-related phone calls (including mobiles) and phone rental (a portion reflecting the share of work-related use of the line) can be deducted if you justify that you need to call frequently to your employer or client while you are away from the workplace.
Depreciation on equipment: Home equipment includes office furniture, computer, printer, etc. The full cost of the item costing up to $300 or the decline of value costing $300 or more can be claimed. You may be able to immediately write off equipment costing up to $20000 if you are self- employed.
Running expenses: If there is any home office running expenses that are comprised of electricity, gas and depreciation of office furniture, deduction can be claimed in the amount of the actual expenses incurred or 45 cents per hour. However, there is no deduction for additional costs.
You will need receipts for
Cost of repairs for home office furniture and equipment used for work purposes

Cleaning expenses of home office

Diary expenses to record your small expenses  ($10 or less) no more than $200

Any other day to day running expenses for home office
 Occupancy expenses: Occupancy expenses include rent, mortgage interest, water, rates, repairs, house insurance premiums and such expenses are only allowed only if the home is used as a place of business. But if you are claiming these expenses it might affect your main residence exemption for capital gains tax purposes if you sell your house in the future.
Fill in the form HERE to have an expert call you within 20 minutes and get your same-day refund, or if you have an questions relate to Etax 2017 , MyTax 2017 and Online tax return 2017, you can contact us by calling 1300 698 297 emailing info@mytaxrefundtoday.com.au.