A Guide to Protect Yourself from Scams This Year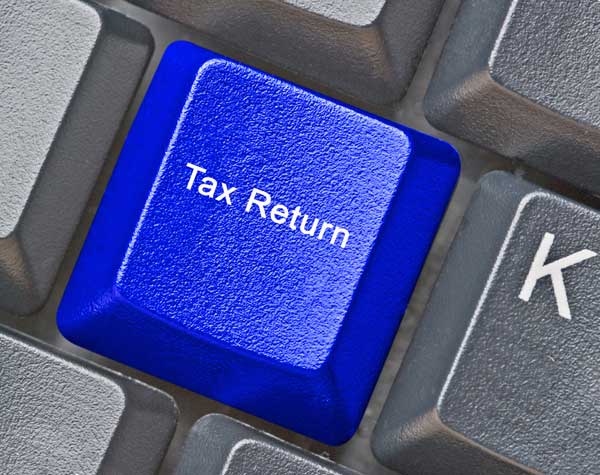 Online scams are getting very common nowadays but the following guidelines can help you protect your personal and private information from cunning scammers. To start with, always keep your Tax File Number (TFN) private. Your TFN is just like your ATM pin number; once the scammers have access to it, they might misuse it. Therefore, never provide your TFN to anyone you are suspicious about.
Another thing that people need to be aware about is that several scams have been reported in the past few years about fraudsters pretending to be from ATO and asking client details via phone or email. These scam emails are known as 'phishing' emails (specially designed to steal money by installing malicious software on your device and grabbing all your personal information).
These 'phishing' emails usually contain a link to a fraudulent website which is used to collect your personal details. It is important to make sure to never click on any such link. Some ways to identify phishing emails would be to look for grammatical errors, spelling mistakes, or sometimes a threat (to make people click the link), one of which they usually contain. A phishing email will never address you by your first name and would be from a fake email address.
Usually these emails are removed by your spam filter so, in order to make sure that you are not a victim of such scams, it is essential to check your email settings and keep your antivirus updated. If some email raises your suspicion, simply delete it from your inbox.
As there are more chances of receiving such emails in recent times, specially at this time, when the tax season is just around the corner, we would like to share some tips with you so that it is easy for you to figure out whether an email is genuine or fraudulent:
If you hover the cursor on the link provided in the email, it would show you the link to the actual website. This should match to the blue link provided. If that's not the case, put your guards up and immediately delete the message
If the email contains an unreasonable offer, something that's too good to be true, offer of an unexpected tax refund or something that sounds fishy, that should raise the red flags and the email should be deleted immediately.
Always make sure to check the website you are on, sometimes a fake website would just have a single character/alphabet different from the real one.
Never enter your first or last name, date of birth, TFN, your email and password on any website that looks suspicious.
You can always call My Tax Refund Today to confirm if you are on the right website or if an email has been sent out by us, we can verify the correspondence for you.
In case you have entered your private information on a suspicious website, immediately contact the Australian Taxation Office to get a new TFN.
Scammers are very sly and are always trying to come up with more fool proof ways to access your personal information. In many instances, one cannot identify them instantly, but we can always be cautious and learn how to deal with them and protect ourselves from being their prey. If you need more information, you can visit the ATO website and also read about several scams that have been reported throughout the years.
Fill in the form HERE to have an expert will call you and get your same-day refund*, or if you have an questions relate to MyTax 2018 and mygov, Online tax return 2018, you can contact us by calling 1300 698 297 Or email us at info@mytaxrefundtoday.com.au.