Estimate Your 2021 Tax Refund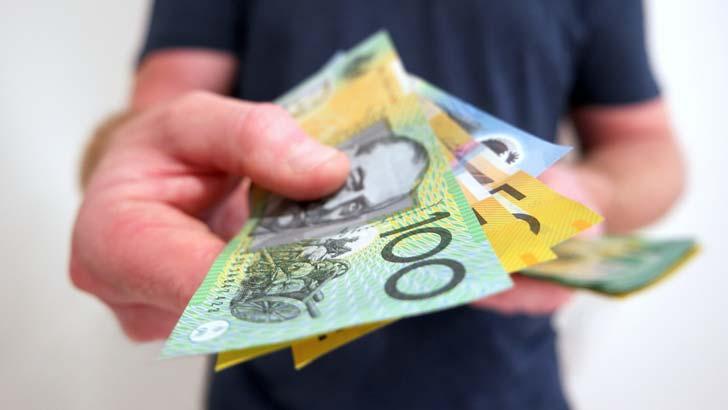 2020 was undoubtedly a challenging year for all of us. Now, in 2021, we are glad that My Tax Refund Today could serve you in those hard times. Pandemic had shaken the equilibrium of not only human society, but also the global economy. Facing the financial upheaval and social circumstances, the Government of Australia left no stone unturned to help all of us. My Tax Refund today is again in high spirits to help you lodge your 2021 financial year's tax return. Keeping in mind the additional source of income last year through Job-keeper and Job seeker and other government agencies, My Tax Refund today will strive to address all your concerns and questions and do your tax return 2021 in compliance to the latest Australian Taxation Law and ATO guidelines. We aim to get you the maximum refund for 2021 financial year by considering all your eligibility of deductions and offsets.
My Tax Refund Today has one of the best tax agents and qualified CPA Accountants, who are experienced and determined for serving Australians from past many years. We thank our customers for their trust in our company and giving us 4.7 google star ratings till now. "Your benefit is our benefit" has always been the focus of our tax experts.
Lodge your 2021 tax return with My tax Refund Today and get a FREE tax refund estimate and MAXIMUM refund. You can also get the tax refund on Spot within One hour! * That means you receive a part of the refund in your bank account the same day we lodge your 2021 tax return, and you can spend it wherever you want. Now imagine, how convenient is that!
The General time ATO takes to process the refund is 10-14 business days. July is the peak time where it can take a little bit longer, but not in most cases. The delays can be because of one of the few reasons. Firstly, if you did not declare all your income for all sources. Secondly, if you owe money to ATO or Centrelink or any other government agencies. Thirdly, if you claimed deductions that were unreasonable or were not related to your work. Finally, if you pay child support.
Considering all the reasons mentioned above, our tax experts can guide you the best and accurate way of doing your 2021 tax return. We can get you maximum refund, by discussing every prospect related to your case until 2021.  The basic information you need to get the maximum estimate is for you to keep the receipts of your eligible work-related deductions, including invoices and diary entries related to the incurred expense.
It is most important and advisable that to avoid ATO refund delays, you must disclose all and accurate information that can affect your tax refund 2021. Declare all your incomes, including TFN and ABN salary and wages, Centrelink incomes like allowances, Job seeker income, rental income, dividends, and share income or cryptocurrency during 2020-2021 financial year. DON'T WORRY! Our Tax experts can check your ATO portal for all this income information. Whether you get a refund or payable, we will consider all the information provided by you and ATO records.
To have the best advice and FREE tax refund estimate for 2021 tax return, follow these easy steps:
CLICK HEREand Fill the form or simply call us on 1300 698 297.
Get a Tax expert to call you within minutes to discuss all your deductions and offsets and give you a FREE tax refund estimate.

Lodge you estimated tax refund 2021 by simple replying back to the email (flowing the authorisation requirements)

ALL DONE! Get Refund within 14 days from ATO or even before that. If you are looking for Same Day Refund* please let your tax expert know.
My Tax Refund Today is one of the most successful accounting businesses which has harnessed the power of technology with the strength of customer service to enable clients all over Australia to lodge their tax returns online. With a 4.7 Star Google rating and having served more than 20,000 clients over 5 years, My Tax Refund Today is one of the biggest Tax Agents in NSW. 
Fill in the formHERE to have an expert call you and get you same-day refund*, or if you have an questionsrelate toMytax 2021 , andmyGov ,Online Tax Return 2021, you can contact us by calling 1300 698 297 Or email us at info@mytaxrefundtoday.com.au
*Conditions Apply
This disclaimer informs readers that the views, thoughts, and opinions expressed in the text belong solely to the author, and not necessarily to the author's employer, organization, committee or other group or individual. To have your tax case assessed please contact a registered tax agent.