Do I Have To Pay Tax When Sell My Family Home?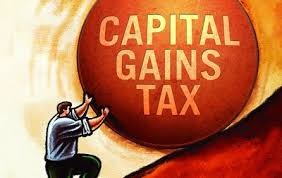 Not in most cases. You are exempted from Capital Gain Tax (CGT) when you sell your main residence.
However, there remain situations where some or all of the gain arising on disposal of your main residence may be liable for capital gains tax (CGT).
What is my Main Residence?
The property has to meet certain requirements to be considered main residence. These include:
It's where you and your family live;
You have moved your personal belongings into the dwelling;
Your mail is delivered to this address;
Your address on the electoral roll
The connection of services and utilities (for example, phone, gas, or electricity);
Your intention in occupying the dwelling.
If you live on a large block, note that the CGT exemption normally only applies on land adjacent to the dwelling up to a maximum of two hectares.
The main residence exemption can only apply to a property which includes a dwelling, ie anything that is used wholly or mainly for residential accommodation.
Examples of a dwelling are: house or cottage; apartment or flat; strata title unit; unit in a retirement village; caravan, houseboat or other mobile home.
You can choose to treat land as your main residence for up to four years before a dwelling is constructed in certain circumstances. You can choose to have this exemption apply if you acquire land and you:
build a dwelling on the land
repair or renovate an existing dwelling on the land, or
Finish a partly constructed dwelling on the land.
There are a number of conditions that you must satisfy before you can claim the exemption. You must first finish building, repairing or renovating the dwelling and then:
move into the dwelling as soon as practicable after it is finished
Continue to live in the dwelling as your main residence for at least three months after it becomes your main residence.
Can I Have More Than One Main Residence?
You can only ever have one main residence at any given point in time
You are entitled to an overlap period of six months when both properties can be your main residence as long as:
the new property will be your main residence after the sale of the old property;
you lived in the old property for at least three continuous months in the 12 months prior to sale; and
The property wasn't used to generate rental income in any part of the 12 month period that it wasn't your main residence.
Can I Earn Rental Income from My Main Residence?
You can move out of your Main Residence for up to six years and still get the exemption if no other property becomes your main residence during the absence.
During that time your main residence can be treated as a normal investment property. However, you need to move back into the property before the end of the six year period and do not dispose of the property within the same financial year that the property was earning rental income.
Does the Main Residence Apply to Property Renovators?
Yes, it does. If you actually occupy the renovated property as your main residence.
If you purchase a property, live there while you are renovating it and then sell the property, any profits you make on the sale of the property is generally tax exempt, even if you then move into another property and repeat the process.
What if I Can No Longer Live in My Main Residence?
Individual, who cannot live independently and needs full time care, can get main residence exemption, even if they do not live in the dwelling. However, that person must be relocated to a residential care facility, or live with a care giver and sell the property to pay for living and medical expenses.
Fill in the form HERE to have an expert call you within 20 minutes and get your same-day refund, or if you have an questions relate to Etax 2017 , MyTax 2017 and Online tax return 2017, you can contact us by calling 1300 698 297 emailing info@mytaxrefundtoday.com.au.