Claiming Tax Losses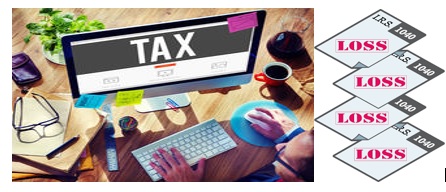 If your business is making loss, then this loss can be carried forward as deduction which may be claimed in future years. Different business structure has different rules for carrying forward of losses. Sole- traders or partners in a partnership can claim their business losses by offsetting against their other income – for instance, income they earn from salary.
A tax loss incurred when the total deductions exceeds with the total measurable and net exempt income. (Exempt income is considered exempt for tax purposes but is considered when carrying forward of losses). Some of the deductions which cannot be claimed to increase the tax loss are gifts or aid and personal super contribution.
Clamming tax losses:
If a tax loss is pending for a number of years, the loss of the earliest year will be first claim entirely and the loss of the later years will be used after that.

Tax losses from the earlier year can be used to decrease your Australian income to minim

is

e your tax liability of the current year to zero.

Where the tax losses of the earlier years exceed the Australian income,

it's

better to keep the record of the losses so that the remaining can be claimed in later years.

Rax losses can be carried forward indefinitely.
Fill in the form HERE to have an expert call you within 20 minutes and get your same-day refund, or if you have an questions relate to Etax 2017 , MyTax 2017 and Online tax return 2017, you can contact us by calling 1300 698 297 emailing info@mytaxrefundtoday.com.au.