Changing Your Name with the ATO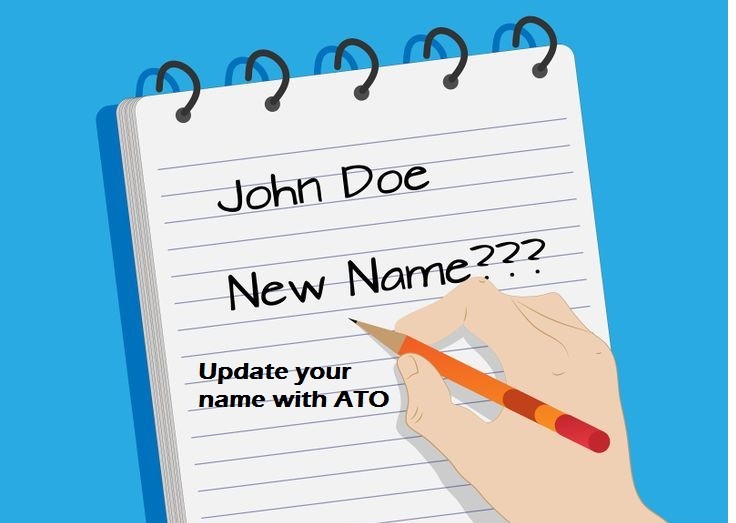 To lodge tax return under a new name, that is not current on Australian Tax Office(ATO) an individual must update the details before the tax return is lodged. The name cannot be changed via the front page of the tax return as it used to be done before. The ATO has issued instructions regarding the steps necessary to change your name for Individuals and Sole Traders. If the procedures are not followed, your tax return might get delayed.
The changes can be done by:
Telephone or online
For individuals, the quickest way to update the detail is by using the online services which is myGov account linked to the ATO.
You can also update it on phone with the help of ATO
While updating your details some documents maybe required to verify your identity such as:
Australian birth certificate (full certificate, not an extract)
Australian marriage certificate
Australian change of name certificate
Non-residents can supply certified copies of original supporting documents, as listed below. Documents must not be altered or amended in any way. Documents that you mail to the ATO will not be returned to you – do not mail original documents.
overseas passport
overseas birth certificate
national photo identification card
overseas government issued identification
a marriage certificate
an overseas driver's license.
Note: The ATO will verify the identity document details with the agencies who issue them.
Fill in the form HERE to have an expert call you within 20 minutes and get your same-day refund, or if you have an questions relate to Etax 2017 , MyTax 2017 and Online tax return 2017, you can contact us by calling 1300 698 297 emailing info@mytaxrefundtoday.com.au.