CAN I GET MY TAX REFUND THE SAME DAY I LODGE MY 2021 TAX RETURN?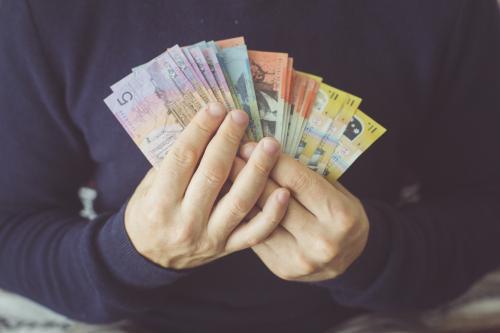 Once you have lodged your 2021 tax return with accurate details and with compliance to the Australian Taxation Laws, the only question that you would have in mind is-
HOW LONG WILL IT TAKE TO GET MY TAX REFUND?
 It is natural if you become impatient after a while as you are waiting for your refund to get into your bank account. Here is a news of relief; tax refunds get credited fast usually within 10-14 business days. So, it's good to say that every single day you wait is one step closer. Also, tax refunds are faster when returns are filed electronically (usually within 10 working days but can take longer if you lodge through paper (up to 10 weeks).
For those who still cannot wait 2 weeks to get their tax refund, they can opt for a SAME DAY TAX REFUND* option.
YES! You can get a part of your tax refund back the same day. However, this is an option and not mandatory. You may choose to lodge following the normal process, and still get your tax refund faster. My Tax Refund Today helps you make a better choice as per your current financial situation. We have an expert team of accountants and consultants that could help you plan your taxes efficiently for the future. We have a solution if you need instant money the same day*. Call to talk to a tax consultant. 
If you wish to opt for the SAME DAY TAX REFUND, here's what you can do to get it.
Fill the online 

get your refund now form 

or mail us your group certificate (or PAYG summary in case if the unavailability of documents) on

info@mytaxrefundtoday.com.au

One of our qualified accountants will call you to discuss and guide you with your tax situation. Consultant shall also provide you with a tax refund estimate FOR FREE and will ask you for an option of SAME DAY TAX REFUND.

If you are satisfied with our tax advice and opt for our SAME DAY TAX REFUND option, you can authorize us to file your tax return, and we shall deposit your tax refund in just 1 hour* (if opted for) by EFT or cash in the bank.
However, please make a note of the below: –
*IF YOU OPT FOR THE SAME DAY TAX REFUND, YOU SHALL BE ENTITLED TO THE REFUND OF AN AMOUNT UPTO AU$500. The remaining refund amount shall be credited to your bank account in the next 10 working days or when received from ATO.
Here are some other features of the SAME DAY TAX REFUND option:
Online tax return filing, NO PAPERWORK NEEDED.

Pay $0 upfront fees. The fees if applicable shall be deducted from your tax refund amount. If you choose this option, you shall still be entitled to 1-hour tax refund* (if opted for).

We guarantee maximum tax refund, thanks to our dedicated team of accountants and tax agents.

We serve clients from every occupation and assure maximum tax benefit to every client.

The tax refund shall be directly credited to your bank account and can be withdrawn the same day too.

No prior appointments needed. We shall solve all your tax-related queries and issues on call. You may visit our office if you like to authorise in person.

100% Online Australia wide – You may live anywhere in Australia; we shall reach out to you from everywhere.
You shall be entitled to all tax benefits from your tax return, however, for that, you need to ensure that all your tax-related documents, receipts, and details are accurate, correct and in-place. This will assure you faster tax refund and least possibilities of delays in tax refund.
Choosing the same day tax refund will help you invest in assets or things that you have been planning for at least during this enforceable covid period. Since you can withdraw the refund amount on the same day itself, you can utilize it to your convenience. 
My Tax Refund Today works with utmost dedication and expertise to comply with the laws of the ATO and simultaneously provide maximum benefit to our clients in their tax situations. We help you get the best out of your current tax situation, without you having to worry about falling into ATO complications and defaults. Authorizing us to lodge your tax returns is one such step to plan your taxes efficiently and gain maximum benefits out of your taxable income. 
My Tax Refund Today is one of the most successful accounting businesses which has harnessed the power of technology with the strength of customer service to enable clients all over Australia to lodge their tax returns online. With a 4.7 Star Google rating and having served more than 20,000 clients over 5 years, My Tax Refund Today is one of the biggest Tax Agents in NSW.
Fill in the get your refund now form to have an expert will call you and get your same-day refund*, or if you have any questions related to MyTax, mygov, and Online tax return, you can contact us by calling 1300 698 297 Or email us at info@mytaxrefundtoday.com.au.
*Conditions Apply
This disclaimer informs readers that the views, thoughts, and opinions expressed in the text belong solely to the author, and not necessarily to the author's employer, organization, committee or other group or individual. To have your tax case assessed please contact a registered tax agent.