BUSINESS DEDUCTIONS YOU MIGHT NOT KNOW ABOUT!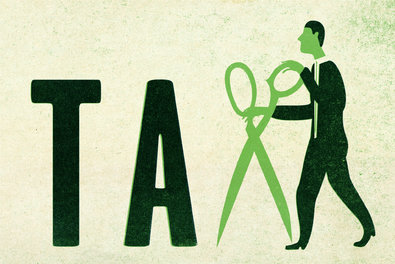 The Covid-19 economic measures supported businesses who faced reduction in revenues.
 To summarize, the tax-free payments such as the cash flow boosting payments and the Job keeper payments provided to eligible business entities, must be recognized while doing business tax returns.
 The new deduction measurement for businesses includes:
 Increased Threshold of Instant Asset Write off
 The rule mentioned is applicable only on new or secondhand assets which were ready to be used for taxable purposes after 12 March 2020 until 30 June 2020. The timing of purchasing restrictions are also applicable.
 Businesses with aggregate turnover of less than $50 million, the threshold is $30,000 per asset.
 Businesses with aggregate turnover up from $ 50 million and less than $500 million, the threshold is increased to $1,50,000 per asset.
 Accelerated Depreciation
 Applicable on assets first used or installed after 20 March 2020 and used for taxablepurposes until 30 June 2020.
 Businesses with aggregate turnover of less than $500 million can apply 50% deduction cost for first year for depreciation assets*.
In later years, existing depreciation rules set by the ATO apply.
 Deduction For Business
Remember the 3 Golden rules?
Expenses must be incurred.

It should be directly related to your business. Any private use must be portioned out.

Receipts and Records! To prove the expenses incurred.
 Experienced tax experts at My Tax Refund Today will guide you through all your operating and capital expenses that you can claim in the 2020 Tax Return. Whether you are Sole trader, running a Partnership, Company or a Trust, you are a valued customer.
 We will discuss all your deduction related expenses such as:
Business related travel expenses

Renovations, repairs, and maintenance

Depreciation on assets

Operating expenses such as office stationery, salaries and wages

Capital expenses such as purchasing equipment's or machinery

Home office expenses

Business related motor vehicle expenses
 Leave your deduction calculations to our tax expert. Simply answer a few questions and get a Free Tax Estimate within minutes. Visit our website or call us on 1300 698 297.
 Fill in the form HERE to have an expert will call you and get your same-day refund*, or if you have an questions relate to MyTax 2019 and mygov, Online tax return 2019, you can contact us by calling 1300 698 297 Or email us at info@mytaxrefundtoday.com.au.
*Conditions Apply
This disclaimer informs readers that the views, thoughts, and opinions expressed in the text belong solely to the author, and not necessarily to the author's employer, organization, committee or other group or individual. To have your tax case assessed please contact a registered tax agent.