Am I Exempted from Paying the Medicare Levy?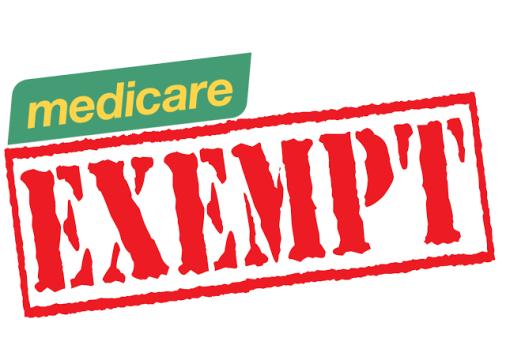 Australian residents have access to health care known as Medicare which is partly funded by the taxpayers who pay 2% Medicare levy of their taxable income. In case your income lies below a certain threshold, your medical levy is reduced but there are some circumstances where you may not pay Medicare levy at all. It would be interesting to know the conditions in which one is exempted from paying the Medicare levy?
The fact is that you must meet certain medical requirements or be a foreign resident. Another criteria is that you are not entitled to medical benefits to get exemption from the levy.
Let us now look at the three categories under which one can get a Medicare exemption.
Under Category 1:
To claim a full or half exemption from Medicare levy you must meet both of the following conditions:
You were a blind pensioner or;
You have received sickness allowance from Centrelink.
Along with one of the above-mentioned conditions, you must also meet one of the following condition during that period:
You had no dependents – Full Exemption
All your dependents were either in an exemption category or had to pay the Medicare levy – Full Exemption
At least one of your dependent was not in an exemption category and had not paid the Medicare levy – Half exemption.
Following are a few more conditions that may result in an exemption.
Under Category 2:
A full exemption from the Medicare levy can be claimed if you were a foreign resident for the whole year. However, if you were a foreign resident for some part of the year, then you can only claim a full exemption for that period if you had no dependents, or if all your dependents fall under an exception category for that period.
Under Category 3:
If you were a temporary resident in Australia and were not having any dependents and were not Australian citizen, then you are exempted from paying the Medicare levy. However, Medicare entitlement is must to claim an exemption.
Fill in the form HERE to have an expert will call you and get your same-day refund*, or if you have an questions relate to MyTax 2018 and mygov, Online tax return 2018, you can contact us by calling 1300 698 297 Or email us at info@mytaxrefundtoday.com.au.