7 Common Tax Return Blunders To Avoid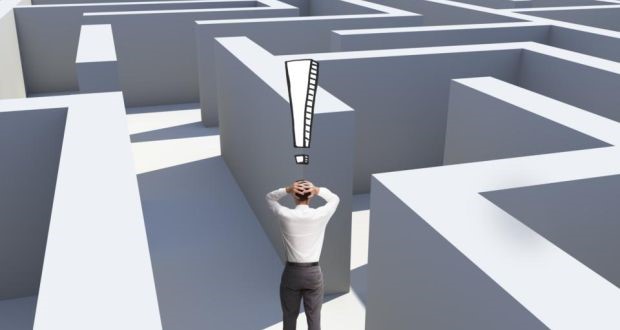 Most of us are guilty of exhibiting more than one of these bad behaviors: idiocy, negligence, greediness, conceit, absentmindedness, deceit and slothfulness and fortunately or unfortunately, we get away with them most of the time. But when it comes to filing for your tax refund, it is highly suggested to avoid all these behaviors as even one of these qualities can cost you a huge tax bill.
It is a known fact that lodging a return could be quite exhausting but if you sow well, you shall reap well too. That is why it is important to avoid these 7 common tax blunders:
1) IDIOCY
It is very important to check the numbers and calculations while doing the tax returns and avoid any errors. Even a small mathematical error can lead to big mistakes and can cost you a lot of your money. It is also important to know what all you can claim, otherwise, you might lose the money of your own right.
 2) NEGLIGIENCE
Some people do not keep a copy of their receipts/expenses and neglect organizing the proofs for their expenses till the last minute. An example would be that if you have changed your car or your job duties, it is important to prepare a new log book in order to avoid any confusion in the future. This can cost you a lot of money that you could have got back from the Government.
 3) GREEDINESS
It is important to claim only what you are entitled to and to not over claim your expenses. That can lead you in a lot of trouble and penalties with the ATO.
 4) CONCEIT
If you are not sure about what you can claim or not, it is better to not act over smart and hire a registered tax agent to file your returns for you. The tax agents know what to do and what cannot be claimed and that will keep you out of trouble with the tax man.
 5) ABSENTMINDEDNESS
It is very strange but there are some people who forget to lodge their taxes or who procrastinate so much that they miss the deadlines of lodging their refund. If you lodge your return on time, you will avoid the late lodgment penalties i.e. up to $950.
 6) DECEIT
Hiding any part of your income or forgetting to mention it can get you into deep trouble with the ATO so it is a good idea to mention your truthful income, be it from overseas or income from the cash and sharing economies.
 7) SLOTHFULLNESS
You should not shy away or be lazy about claiming back everything that you are entitled to. If you are getting money back from the Government that you are entitled to you, why not claim it!
Fill in the form HERE to have an expert will call you and get your same-day refund*, or if you have an questions relate to MyTax 2018 and mygov, Online tax return 2018, you can contact us by calling 1300 698 297 Or email us at info@mytaxrefundtoday.com.au.